Texas Hill Country
Adorned with pristine lakes, endless roads, limestone canyons, bald cypress trees, scenic views and caverns, The Texas Hill Country is the perfect getaway for adventure, fun and excitement. Known as the heart and soul of Texas, the Hill Country is composed of 25 counties in Central and South Texas.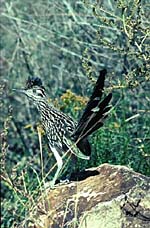 The Texas Hill Country is rich in history and unique in culture.  It's an eclectic mix of primarily Anglo, German and Spanish cultures. However, arguably the most noticed settlers of Hill County were Germans.  In the 1840's many Germans migrated to the United States and Texas to escape the oppression, overpopulation, and economic problems in Europe.
The German settlers quickly learned to clear land, build shelter, grow corps and raise livestock. They placed an emphasis on education and had a strong influence on the early settlers in the Hill Country.  The German settlers had a huge impact in the Hill Country.  They predominately settled in New Braunfels and Fredericksburg.  When you visit any of these towns, you will discover their German inspired architecture and see the strong impact they had to make their new home a place of refuge and solace.
Despite two world wars, many early settlers faced defeat as well as victory. Their influence, provinces and practices are still being used today and it's clear that they had a huge impact on the culture of  Texas Hill Country.
Explore the Texas Hill Country Today!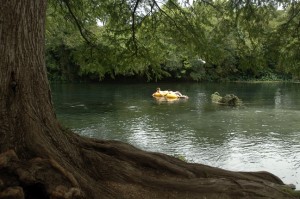 With mild winters and warm summers,  the Texas Hill Country attracts visitors and locals alike year round. With stunning views, and a plethora of picturesque towns, there's always something to do, see or taste in the Hill Country.  Whether it's exploring the River Walk in San Antonio or getting excited about "Trade Days" in Fredericksburg, the Texas Hill Country has a fun activity for everyone – no matter the age.
While there are many counties that make up the Texas Hill Country, some of the most popular attractions are located in:
Fredericksburg
Boerne
Gruene
Kerrville
Comfort
Marble Falls
Burnet
With so many attractions it can be challenging to decide which area to explore first. The possibilities are endless when you are enjoying the Hill Country. Whether you are a nature enthusiast, thrill seeker or dance hall lover, you can feed your passion in the heart and soul of Texas.  There is so much to do. Some of the main attractions that draw tourists and locals alike are:
Hiking
Dance Halls
Music, Arts, and Wine Festivals
Tubing the Rivers
Rock Climbing
Bird Watching
Spas and so much more!
What will you do in the Texas Hill Country?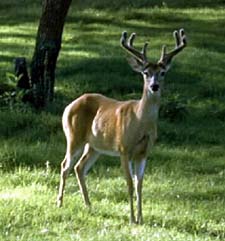 With all these great attractions and activities, you may never want to leave the Texas Hill Country.  This scenic landscape was meant to be explored. In the past several decades, the Hill Country has become the newest star in vineyards and wineries. Texas is becoming quite well know for the many fine wines that are being bottled in central Texas these days. Wine tasting is a fast growing industry and only getting bigger.
For the thrill seeker in you, enjoy a day of hiking and climbing Enchanted Rock.
For the adventure seeker in you, enjoy a day of kayaking and tubing the Guadalupe or Frio Rivers.
For the romantic in you, enjoy wine tastings in one or more of the many fine wineries that now abound in the Hill Country, or stay at one of the many terrific Bed & Breakfasts scattered throughout the area.
For the explorer in you, head to Gruene and enjoy a full day of shopping, dancing, eating and exploring.
For the shopper who dislikes crowds, skip Fredericksburg, and head to Llano to shop until you drop!
Whether you are planning a romantic surprise, an adventurous trip, or a relaxing getaway, you can be assured that wherever you go in Texas Hill Country you will find exactly what you are looking for. Come to Texas Hill Country and discover why many locals and tourists can't get enough of this majestic place.